10 years on and still as strong as ever
With each new season aboard the high seas comes great responsibility…well maybe that's a little dramatic, but each season does require our creative team at PEEL Entertainment to bring to life brand new shows especially for Marella Cruises. One of our most popular shows and fast approaching its 10 year anniversary is Africa.
With brilliant songs, impressive dance numbers and costumes that wouldn't look out of place on the West End, it's a firm favourite with audiences and we're going to let you in on a few secrets on how it's made…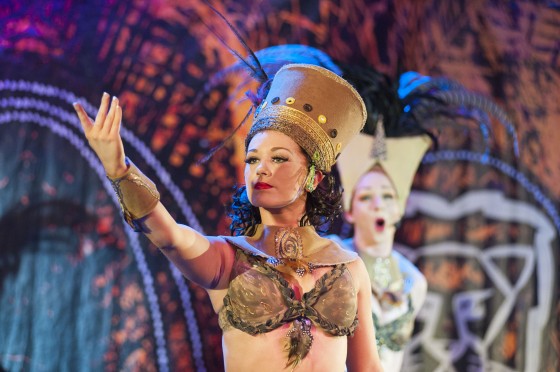 Inception & Creation
Don't be fooled into thinking the initial idea for Africa came from someone putting on the classic eighties song by Toto. It all starts with the 'inception' stage where our creative department gather together to discuss ideas, draw up story boards and mould the foundations that will later become the high end production show. This is soon followed by the 'creation' stage where everything discussed is brought to life on paper including models of the set, song lists and detailed sketches of all the costumes.
Production
In order to ensure all our shows remain at the same high standard, the new show concept is passed over to our production department who begin the mammoth task of sourcing props and components for the set and ordering copious amounts of gold confetti for the cannon in the finale of the show. Our in house music department produces high quality, original arrangements of all the chosen songs and specialist musical coaches and choreographers are brought in ready to start working with our Showteams.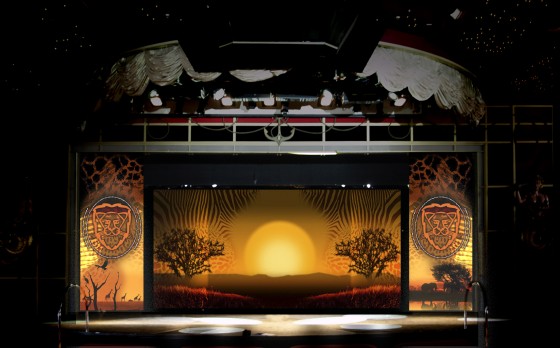 Costume
Meanwhile in our costume department, the team work hard to make the detailed sketches a reality. Budgets are agreed, bespoke sewing teams are commissioned, and the in -depth work of assembling everything required begins.
It's not without some giggles, especially when it comes to making giant animal heads for the performers to wear (ensuring room to see and breathe of course!).
Individual costume files are made for each member of the Showteam containing every item they need for the entire duration of the show including main outfits, shoes, accessories, hairstyles, jewellery, tights, makeup and even special underwear. Anything not bespoke is sourced from either existing stock or via a massive shopping spree – praise the internet.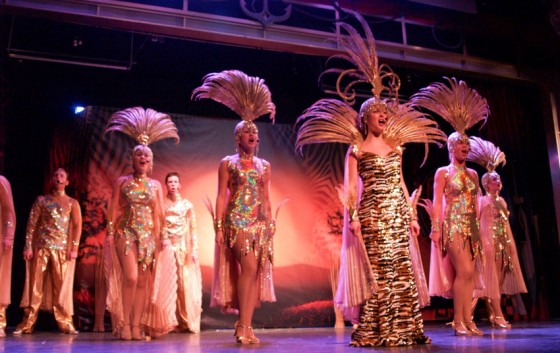 Rehearsals
Our Showteams begin rehearsing in our North Yorkshire studios 6 weeks before they go onboard and boy do they have a lot to learn. Africa alone has 16 songs to master including complicated harmonies, medleys and intense dance numbers. Regular days with our music coaches ensure that lyrics are learned and believe us when we say it's no small feat to get to grips the national anthem of South Africa 'N'kosi Sikelele Africa' which the team have to learn phonetically!
Once onboard, the teams rehearsals continue as they now have to take everything they learned in rehearsals and put it on stage whilst singing live and wearing some rather large elaborate costumes. The choreography is spaced, the dreaded quick changes backstage are practiced and a specialist lighting designer works with the technical team onboard to programme the lighting to ensure it fits the various different routines.
Finally after months of hard work from our team at PEEL HQ and our outstanding Showteam, Africa is ready to wow audiences. First piloted on Thomson Spirit in 2005, it is still as spectacular as ever. A triumph from start to finish with a spectacular finale that gets many a standing ovation, it's definitely one not to be missed!