Black Beauty Live, UK Tour 2012
A classic – Peel style!
In the summer of 2012 PEEL brought a classic novel, reinvented for a modern audience, to cultural and heritage sites all over the UK. Adapted for theatre for the first time, our touring production of Black Beauty was a stylish and contemporary dramatization of the iconic story.
When we first told our expert script writer James Stone about the project, he said, "It can't be done". A couple of months later and Black Beauty was on the road, James' brilliant script in hand.
Black Beauty was produced by PEEL MD and BBC award-winning playwright Susannah Daley and directed by Dr Chris Ford, a founding member of the National Railway Museum's theatre company, Platform 4. Our cast were carefully handpicked from only the finest British young acting talent, with many of them subsequently featuring in the West End.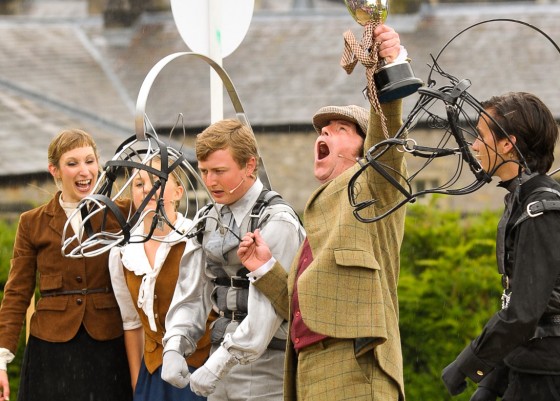 As told through the eyes of the stallion, our production followed Black Beauty's life as a work-horse in the 19th Century – from his carefree days on a country farm, to a more gruelling existence pulling cabs in London and down the mine.
One of our biggest challenges in staging Black Beauty was bringing the horses to life. For this we drafted in Hayley Neil, an expert costume designer who's worked for the likes of The Pussycat Dolls, Walking with Dinosaurs and The King's Speech. Working alongside our dedicated wardrobe department, we managed to create a stellar cast of equine costumes.
The performances were tailored to each venue we performed in and we provided a variety of event packages, including pre-theatre workshops and school performances. We created a national PR and marketing campaign which reached more than 10 million people and attracted some lovely comments.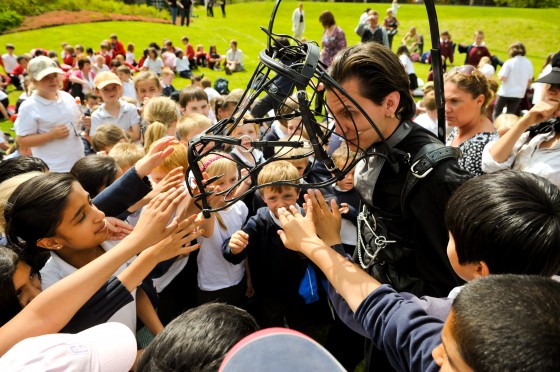 The production is a visual feast with many stunning and carefully created scenes…Neil's highly unique and specially-created head costumes, combined with meticulous choreography and stage sets, enable the actors to truly inhabit their equine characters and for the first time bring the story to life theatrically

Gloucester Gazette

Sugar lumps and rosettes all round

Georgina Brown, Mail on Sunday

Sorry Joey, Black Beauty has re-emerged from the stables and is very much a dark horse for open-air production of the summer. There's no chance of anyone bolting early here

Nick Dines, The Stage

Extremely impressed and moved by the production. A very high calibre of acting and storytelling - feel that we experienced something very special.

Sara McCullough, Keighley, North Yorkshire

The production was very enjoyable and well thought out, the actors were excellent and the story was very captivating, I know the original Black Beauty book well and by changing it slightly certainly added to the whole experience and feel of the tale

Katie Byrne, Harrogate, North Yorkshire

Black Beauty is a must see this summer; perfect for all ages, it will leave you with memories that will stay with you forever

Laura Stimpson, The Public Reviews